'Shop Me Stunning Set 4 has come to an end, with two gorgeously mysterious edits standing apart from the rest.
Congratulations
StevieFischer
(
Evie
) and
Simanims
, you both more than deserved first for your wonderfully detailed edits!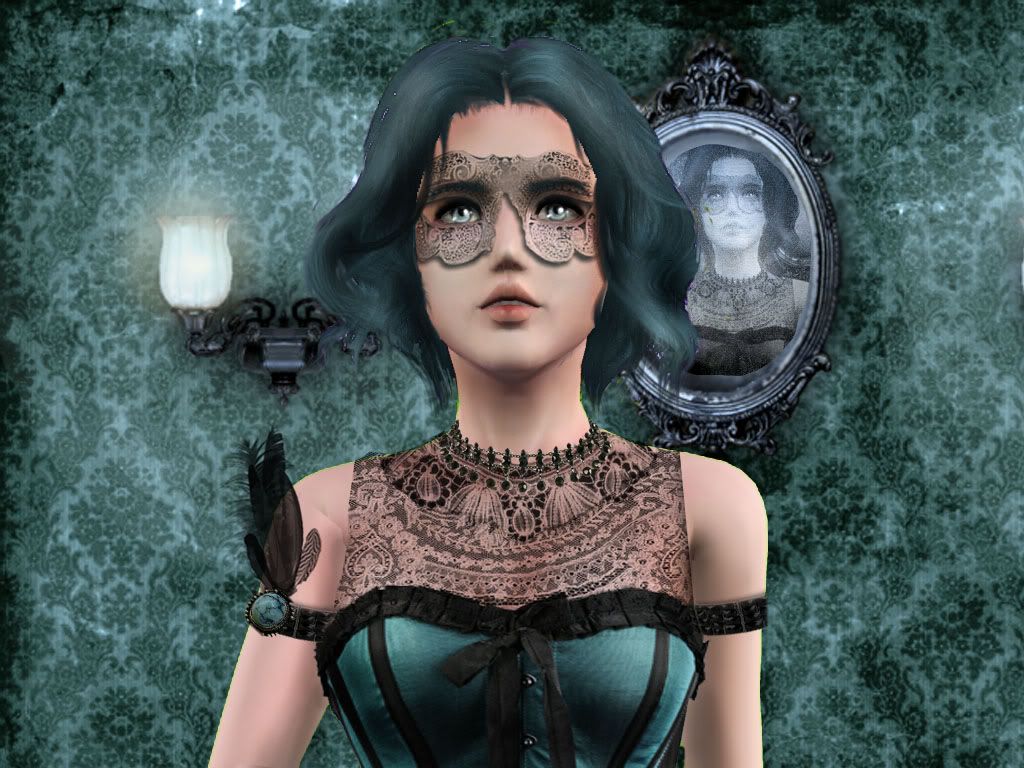 Simanims set the bar very high by being the first to submit her two entries, one for each category. This hair was very difficult to cut out from the green background, but Simanims did a wonderful job of dealing with it, transforming the plain in-game hair into beautiful teal edited locks. She also received an honorable mention from Jillie for her hair editing piece, because she would have received first in that category as well if she hadn't won this one. Congrats Simanims, you stomped this round!
Evie took home her second consecutive win in the hair editing category with this amazing edit! She really embraced the idea of the word "mystery" with all of the small touches: the snake covering the model's eye, the bizarre mannequins in the back, and the dark subdued colors. Not to mention her incredibly distinctive and well-done hair drawing. Awesome work Evie, keep it up!!
But of course, we can't forget those who also placed this round:
- Non-Hair Editing -
2nd Place:
simsolated

3rd Place:
FishGirl4
- Hair Editing -
2nd Place:
CashingTheFame
3rd Place:
MysticFeline
Each and every person that entered did an awesome job in Set 4, and it was beyond difficult for Jillie and I to come to a decision!
Set 5: Summertime Sexy
is now up on the 'SMS front page, with screenshots by
Jillie
of her gorgeous model, Elda! Show us what you can do.
Also, you can now view blog posts of all the past 'SMS winners by clicking the "'SMS Winner's Circle" button underneath the "My Other Pages" bar.